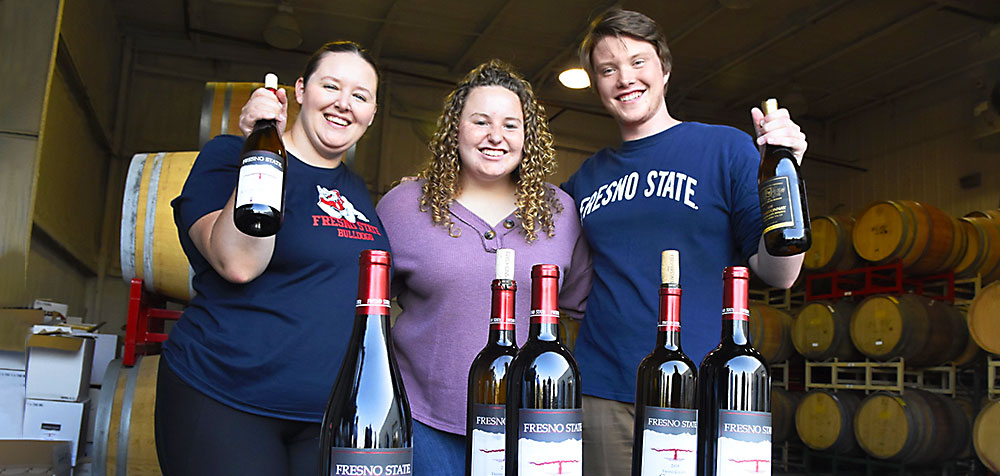 The Winery has launched FRIDAY NIGHT FLIGHTS, a weekly wine tasting experience at the Fresno State Winery brought to you by the Winemakers of Tomorrow - our enology juniors and seniors.
PLEASE CHECK THIS WEB PAGE SOON FOR THE START DATE AND TIMES.
Located on the east side of the winery and barrel room
$10 per person, waived if purchasing wine
Complimentary for Wine Club members
No foods being served
Come and start your weekend off by enjoyingour student-crafted, very local wines!