Muscat Canelli Late Harvest 2019

---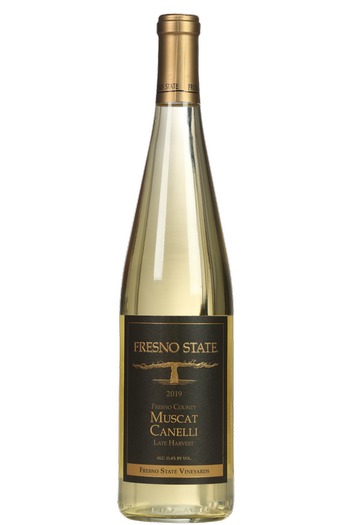 Vineyard: Fresno State produces very ripe concentrated Muscat Canelli suitable for making late harvest style wine.
Tasting Notes: Rich aromas of apricot, peach, sweet cream and tropical fruit give way to a sweet, luscious, palate of peach and tropical flavors.
Wine Making: Fermented cold for 2 months to preserve it's delicate ripe character, aged for 6 months in stainless steel tanks to prevent oxidation.
Appellation: Fresno County
Harvest Brix: 27.3
Alcohol: 10.2%
750 mL
Wine Specs
Appellation
Fresno County
Product Reviews
Join Our Wine Club
Aquire our top tier wines through one of our clubs. In addition to access to our wines, you have VIP access to our pick-up parties and winemaker's dinners. You also get a 20% discount on all wines.