2023 Graduate's Reserve / PRE-SALE


pick up starting May 1st
---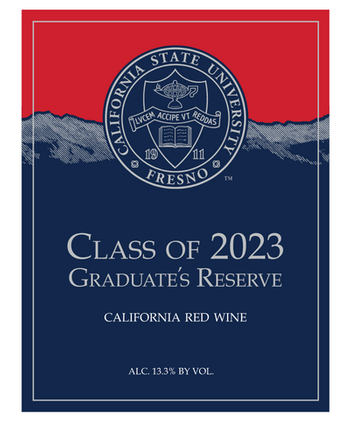 BUY THREE, GET 10% OFF
Like winemaking, earning your degree takes hard work, commitment, and grit. It is difficult to succeed without a little stomping, pressure, and maturity. So here's to you! Celebrate your milestone with a Fresno State Winery commemorative California red wine. Buy one to drink, one to keep as a memento, and one to give as a gift.
This California red blend was created by Enology students of the Class of 2023 to celebrate the Class of 2023. Some of the best reds from the Valley were used in the creation of this special wine!
Product Reviews
Join Our Wine Club
Aquire our top tier wines through one of our clubs. In addition to access to our wines, you have VIP access to our pick-up parties and winemaker's dinners. You also get a 20% discount on all wines.