Albarino Fresno State 2022

---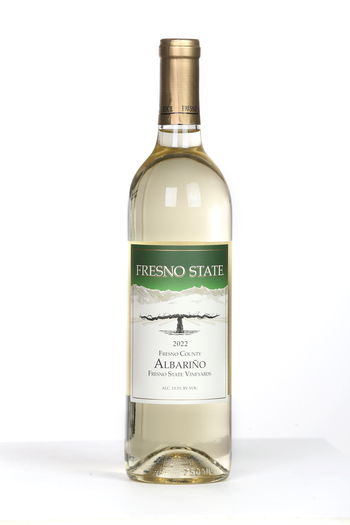 Vineyard: 10 year old Albarino vines produce a classic Spanish style Albarino.
Tasting Notes: The 2022 Albarino Fresno State is light, straw-gold. One sip will fill your mouth with opulent stone fruits including pear and green apple with hints of wild mountain mint and minerals. The smooth finish is long-lasting, with crisp acidity and a touch of sweetness. On the palate it has the taste of green apple, peach, and citrus.
Wine Making: Tank fermented cold with Cotes de Blanc yeast.
Appellation: Fresno County
Harvest Brix: 23.2
Alcohol: 13.3%
Product Reviews
Join Our Wine Club
Aquire our top tier wines through one of our clubs. In addition to access to our wines, you have VIP access to our pick-up parties and winemaker's dinners. You also get a 20% discount on all wines.