Chardonnay, Santa Maria 2022

---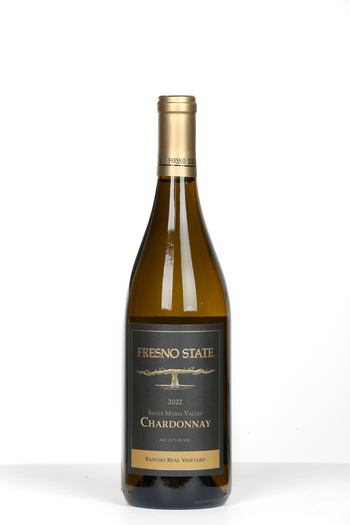 Vineyard: Gallo's Santa Maria Rancho Real Chardonnay vineyard produced an excellent, high quality crop and our students produced a wine that helped to further the objectives of our program. Not only that, it furthered the relationship with the donor, E & J Gallo, and spurred them to a greater interest in our Enology and Viticulture Program and to increase their level of donation.
Tasting Notes: Rich aromas of green apple, pear, and pineapple are complemented by a bouquet of French, Hungarian, and American Oak. These oak barrels and barrel fermentation produce wonderful smells of nutmeg, toasty vanilla, and a floral yeasty character. On the palate, it is full and rich for a Chardonnay with bright acidity and flavors of lemon drop, green apple, and mineral on the finish.
Wine Specs
Appellation
Santa Maria Valley
Product Reviews
Join Our Wine Club
Aquire our top tier wines through one of our clubs. In addition to access to our wines, you have VIP access to our pick-up parties and winemaker's dinners. You also get a 20% discount on all wines.